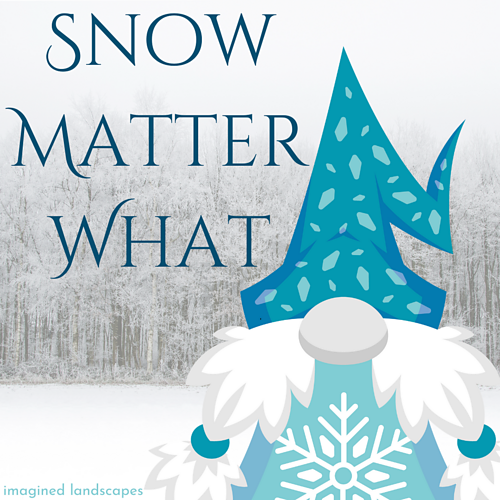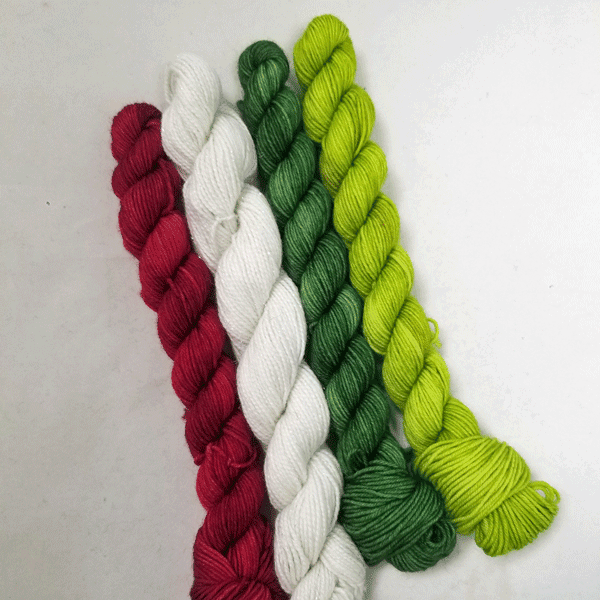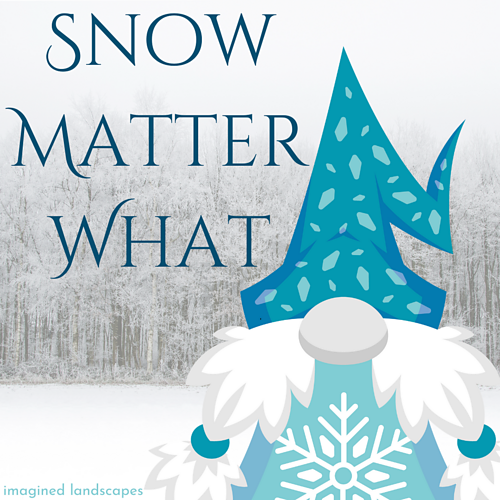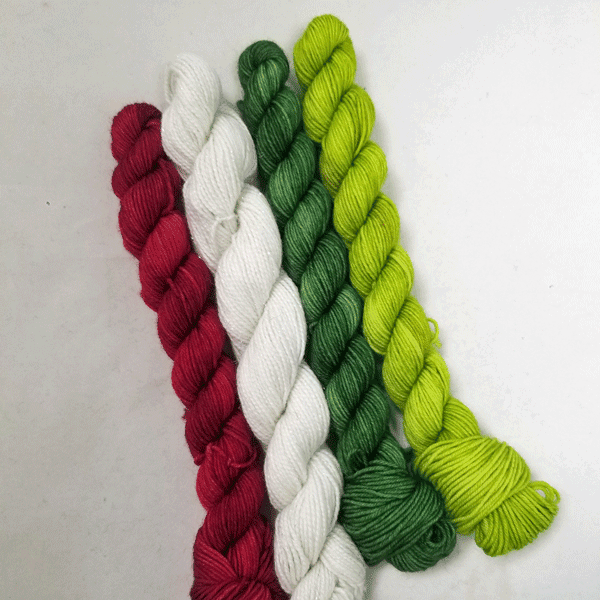 Snow Matter What Mystery Gnome Knit Along 2023 Bundle Kit
Snow Matter What Mystery Gnome Knit Along 2023 Bundle Kit
Product description
Shipping & Returns
She's done it again! Sarah Shira of Imagined Landscapes brings us a December mystery gnome event to knit Mr. Gnightley.

Countdown the days of December with the folks of the Grimblewoods! It's almost Longest Gnight but there hasn't been a single snowflake fluttering in the sky. The Grimblewoods are a dreary, frozen brown landscape, and the gnomes are getting worried. Without snow in the darkest days, the light doesn't reflect very well and houses and hearts seem darker this year. The littlest gnomes are especially anxious – how will the Gnome of the Gnorth light lanterns on Longest Gnight if his sleigh can't slide speedily through the snow?
Key Dates
Dec 1-24: daily updates, all gnome knitting clues released by Dec 24
Dec 24: entry form (for Instagram entries) and finished gnome thread (for Ravelry entries) open
Dec 25-31: more updates sent, dates are a surprise
Jan 1: last day to enter for a grand prize
Jan 5: prizes announced, clues integrated into a single pattern
Size
Sarah likes to keep the December mystery gnome simple and achievable! Mr. Gnightley is on the smaller side, more of a size to fit in with Gnova from Gnome-made Gifts, or Gnellie from Oh, Gnome, You Didn't - around 5-7" / 13-18 cm.
Skills Used
•knit and purl in the round
•k2tog, ssk
•kfb, M1L, M1R
•picking up sts
•i-cord
•grafting
•embroidery (optional)
Yarn
You'll need 4x20g of fingering weight yarn.
**Your bundle will include 4 Apple Fiber Studio mini skeins of 20g each in coordinating colors. Pattern is available separately through Ravelry and more information can be found on the Imagined Landscapes website.**
Link to needles: Knitter's Pride Karbonz DPN
Apple Yarns offers free shipping within the United States on orders over $100.00. If your order is below $100.00, shipping is $6.99. For Canada, we offer free shipping on orders over $120. If your order is below $120, shipping is $18.99. Shipping to other countries is also available. You'll receive a tracking number when your order has shipped, we ship Monday through Friday.

Our main goal is to make you happy with your purchase. If for any reason you're not 100% thrilled with your order, you can return or exchange the items within 30 days of delivery. We understand that there may be exceptions, and we'll work with you to ensure your satisfaction. At Apple Yarns, we want you to love your projects, and we'll do everything we can to make your buying experience a great one.

If you have any questions, please don't hesitate to contact us at shop@appleyarns.com or call us at 360-756-9992.