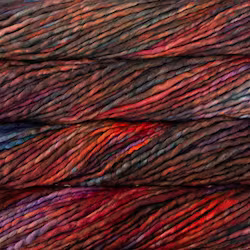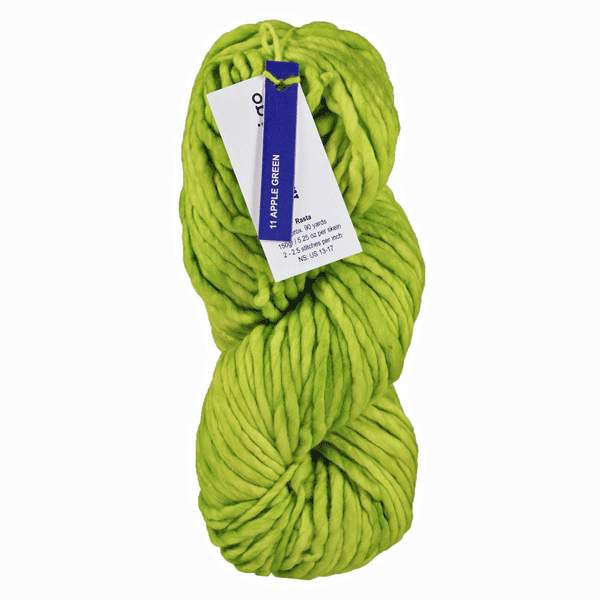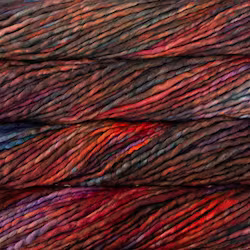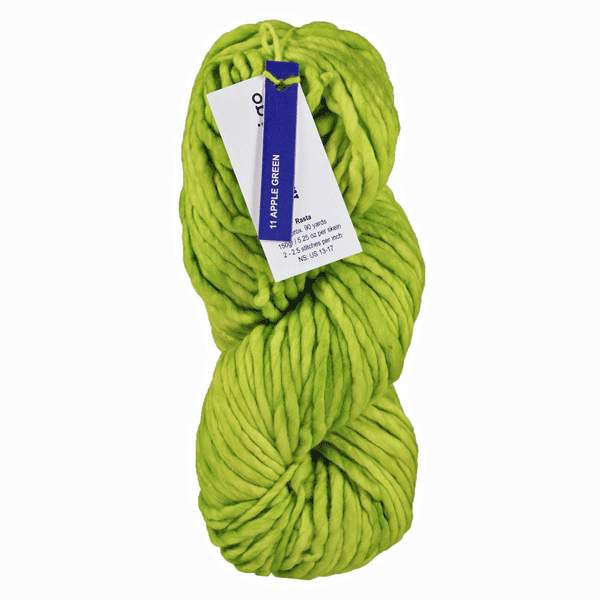 Malabrigo Rasta
Product description
Shipping & Return
Benefits: Rasta is a sumptuously squishy bulky-weight yarn that comes in a stunning color palette for when you want something to be a beautiful quick project! The slightly-felted single ply design means the yarn won't split easily while working with it, and it shines with any project including textured stitches.
Yardage: 90 yards / 82m

Put up: Skein – please let us know if you would like us to wind your yarn for free.

Recommended Needle Size:  US 13-15 (9-10mm)

Hook Size: US L-P

Knit Gauge:  8-9 stitches per 4 inches

Crochet Gauge:

Washing Instructions: Hand wash in cool water. Lay flat to dry.

Origin: Peru

Fiber: 100% Merino Wool

Sheen: Shiny

Physical Weight: 5.25 ounces / 150g

Texture: Smooth, slightly felted single-ply yarn is butter-soft. Minimal halo.
 Links to a Yarn you might like
Links to Needles:  Chiagoo Red Cable
Links to Project Ideas:
Links to New & Notable: (Link to Shopify collection, it will update monthly)
 ***If you are still having trouble finding a color or project you like, try our advanced search options. We're here to help you!
Shop phone number: 360-756-9992
Shop Email: shop@appleyarns.com
Shipping cost is based on weight. Just add products to your cart and use the Shipping Calculator to see the shipping price.
We want you to be 100% satisfied with your purchase. Items can be returned or exchanged within 30 days of delivery.
Wet felter heaven
This is perfect fie embellishment/add-one for many wet felt projects. Used in a landscapes and some cozies.
Thanks for carrying the wool fibers in so many options.
Frances, thank you so much for the 5★★★★★ review of Rasta by Malabrigo. I love it how you use it, Cheers, Andrea
This yarn works up beautifully! I would never guess that it's acrylic!
Kristi thank you for the 5★★★★★ review of Rasta. Cheers, Andrea
Very knowledgeable and helpful staff that helped me choose the appropriate level pattern and yarn options.
Vanda, thank you for the 5★★★★★ review of our team. You've been shopping at Apple Yarns for many years and we truly appreciate you. Cheers, Andrea
Yummy Big Yarn
First of all, I'm in love with Malabrigo yarn. It has a wonderful "hand" and the finished products look almost polished - unlike most itchy wool. I made a hat out of the Rasta for my grandson and he loves it. Right now, I'm working on a shrug out of the Rios. If I'm going to spend all this time on a garment, the yarn has to be wonderful. Life is too short for cheap yarn!
Cheryl, we get it, Rasta is one of our favorites too. Thank you for the 5 ★★★★★ review. Andrea