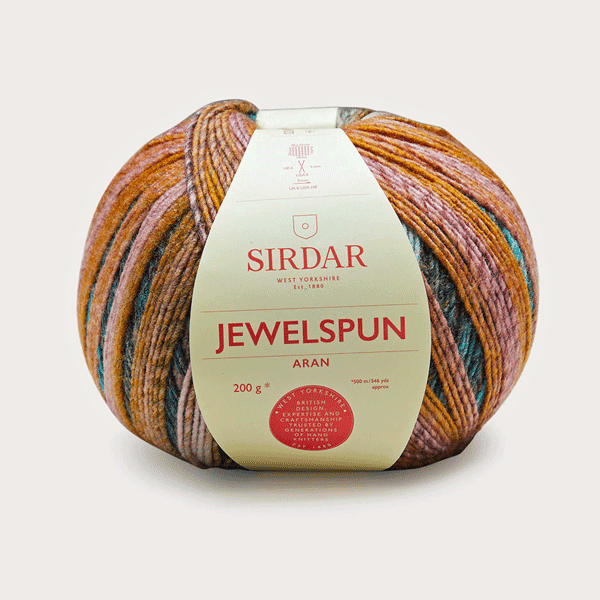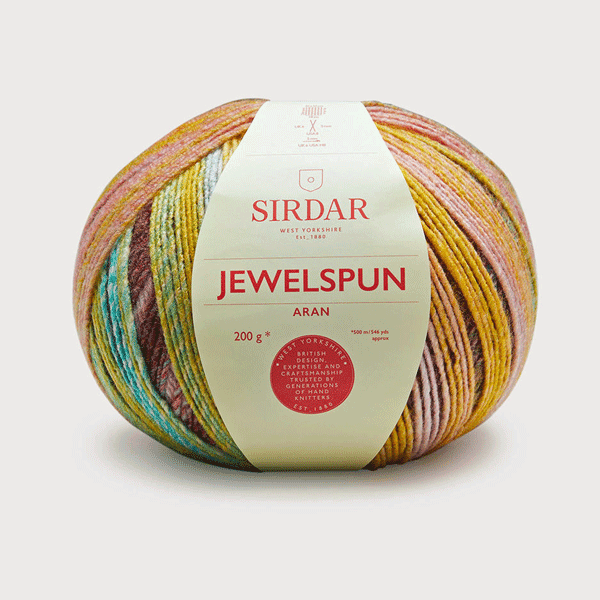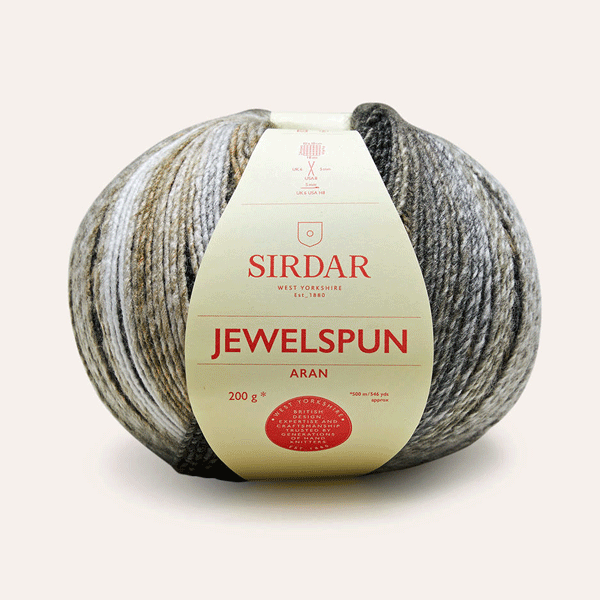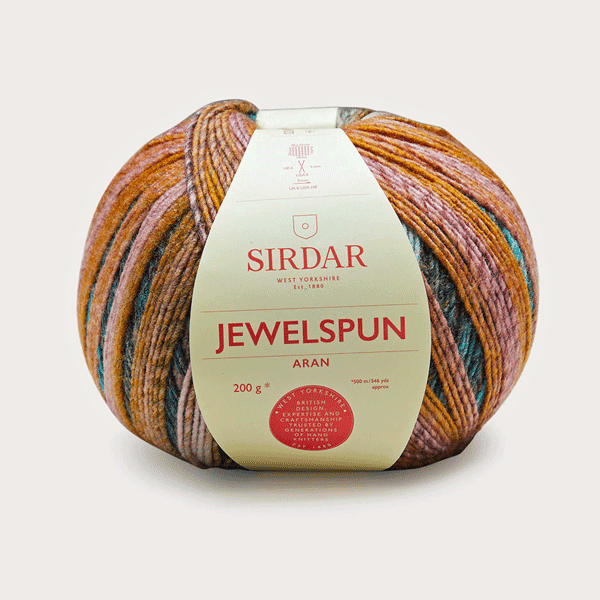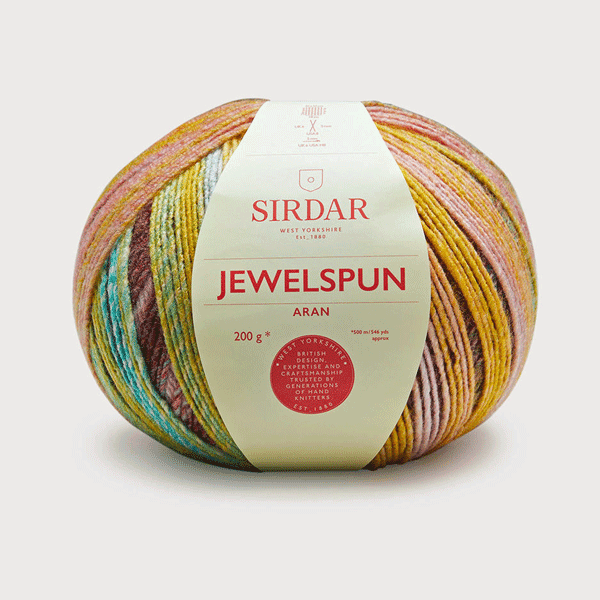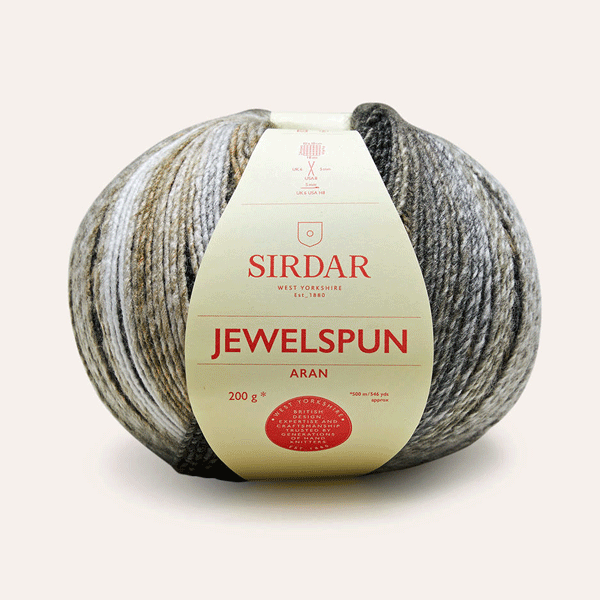 Jewelspun
Product description
Shipping & Returns
Yarn:  Sirdar Jewelspun
Benefits:  Ready for a fun fiber that will fool you? Jewelspun gives you the handspun look in practical, easy-care, acrylic fiber that doesn't feel like it's acrylic! With 18 different shades, you will find a self-striping colorway that suits any style in this lightweight aran yarn. 200g balls mean you get tons of yardage at a very affordable price, too. Who knew? We do! 
Looking for something with a bit more weight to it? Check out Sirdar's Jewelspun Chunky with Wool!
Yardage:  546 yards / 500 meters

Put up:  Ball - ready to go!

Recommended Needle Size:  US 8 (5mm)

Hook Size:  US H8

Knit Gauge:  18 stitches per 4 inches

Crochet Gauge:  coming soon!

Washing Instructions:  Machine wash in cool water (40C max). Lay flat to dry.

Origin:  England

Fiber:  100% Acrylic

Sheen:  Matte

Physical Weight:  7 ounces / 200g

Texture:  High-twist single-ply yarn has a light halo. Soft and smooth-feeling.
Links to Yarns you might like:
Links to Needles:  Chiaogoo Red Cord Needles
Links to Project Ideas:
Links to New & Notable:
**If you are still having trouble finding a color or project you like, try our advanced search options. We're here to help you!
Apple Yarns offers free shipping within the United States on orders over $100.00. If your order is below $100.00, shipping is $6.99. For Canada, we offer free shipping on orders over $120. If your order is below $120, shipping is $18.99. Shipping to other countries is also available. You'll receive a tracking number when your order has shipped, we ship Monday through Friday.

Our main goal is to make you happy with your purchase. If for any reason you're not 100% thrilled with your order, you can return or exchange the items within 30 days of delivery. We understand that there may be exceptions, and we'll work with you to ensure your satisfaction. At Apple Yarns, we want you to love your projects, and we'll do everything we can to make your buying experience a great one.

If you have any questions, please don't hesitate to contact us at shop@appleyarns.com or call us at 360-756-9992.
love it !
Really love this yarn, would love to indulge in every color they make, love them all. My only complaint is that in some places it gets sooo thin that I'm afraid it may break, but on the other hand in some places it also gets really thick and puffy. So I guess it is just a feature of this yarn.... ?
Love this yarn
This yarn knits up just like wool and looks like wool as well. I'm using it to make a hat and mittens for a vegan so didn't want to use animal fibers.