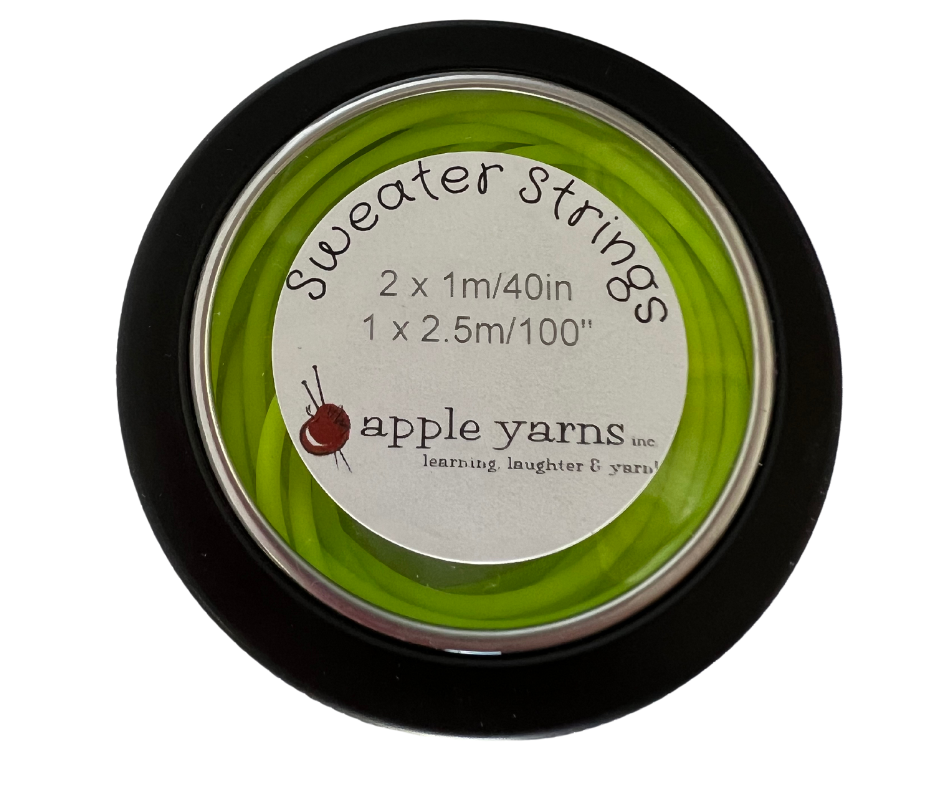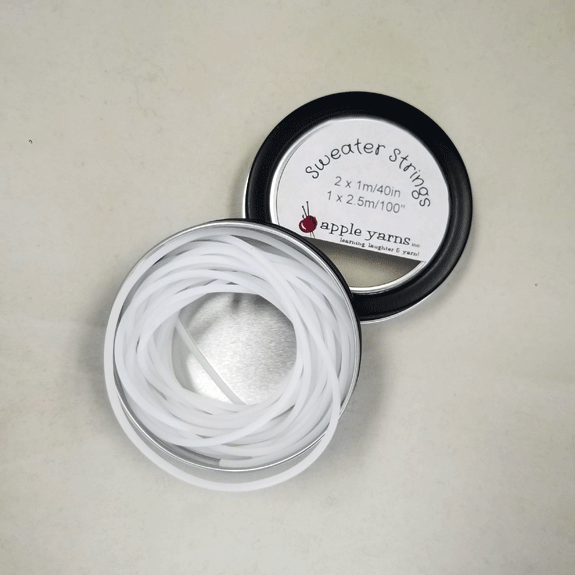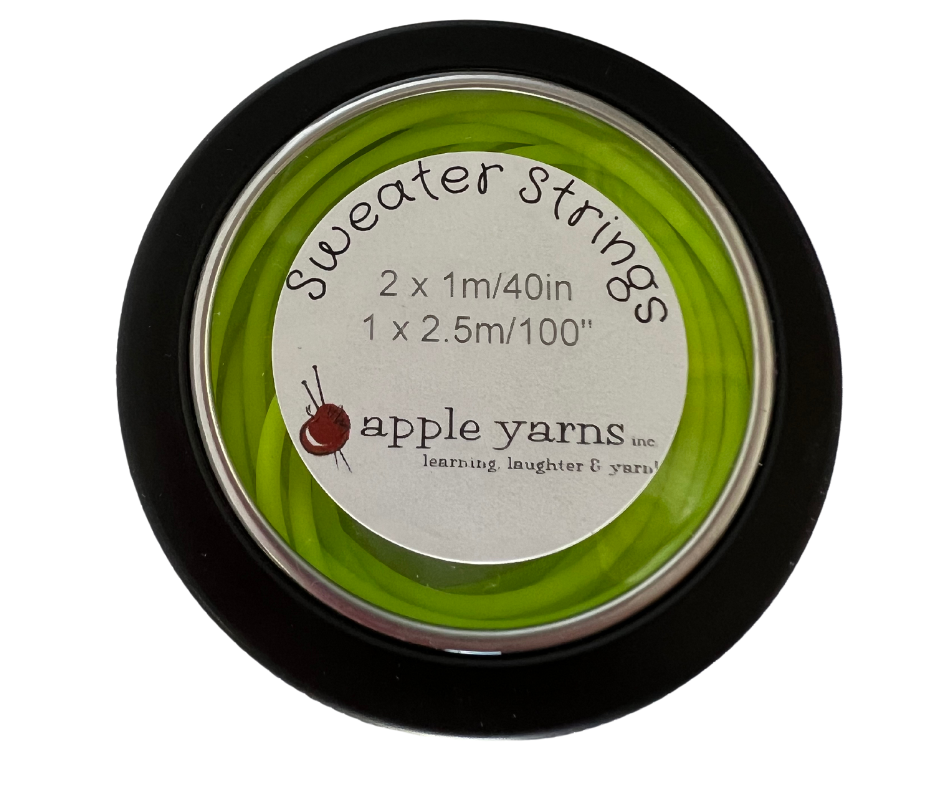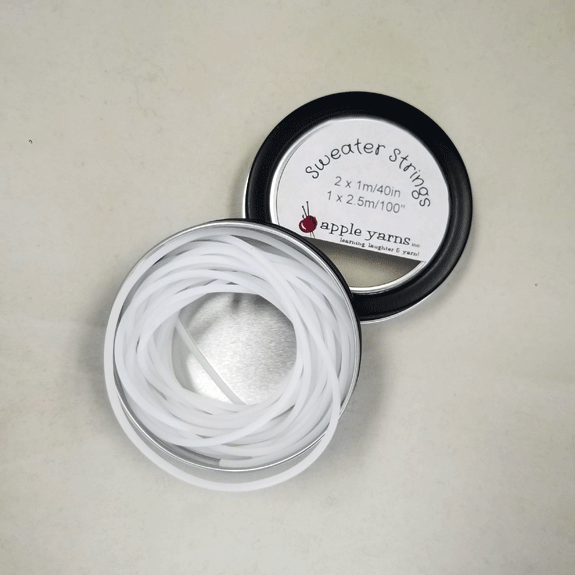 Sweater Strings by Apple Yarns
Sweater Strings by Apple Yarns
Product description
Shipping & Returns
Sweater Strings by Apple Yarns - a great notion that makes it easier to try on sweaters so you can check the sizing. 


What's included: A total of 3 cords, 2 -1 meter (40") Sweater Strings and 1 2.5 meter (100") Sweater String in a handy, screw-top storage tin.

These flexible silicone hollow cords are perfect for trying on your knitting without removing any of it from your needles!
The end of the cord squeezes onto the tip of the needles up to size 10. After it's attached simply slide stitches onto the flexible tubing so you can try your sweater on. When you are done, push all of the stitches back onto the needle and pull off the tubing. 
Apple Yarns offers free shipping within the United States on orders over $100.00. If your order is below $100.00, shipping is $6.99. For Canada, we offer free shipping on orders over $120. If your order is below $120, shipping is $18.99. Shipping to other countries is also available. You'll receive a tracking number when your order has shipped, we ship Monday through Friday.

Our main goal is to make you happy with your purchase. If for any reason you're not 100% thrilled with your order, you can return or exchange the items within 30 days of delivery. We understand that there may be exceptions, and we'll work with you to ensure your satisfaction. At Apple Yarns, we want you to love your projects, and we'll do everything we can to make your buying experience a great one.

If you have any questions, please don't hesitate to contact us at shop@appleyarns.com or call us at 360-756-9992.