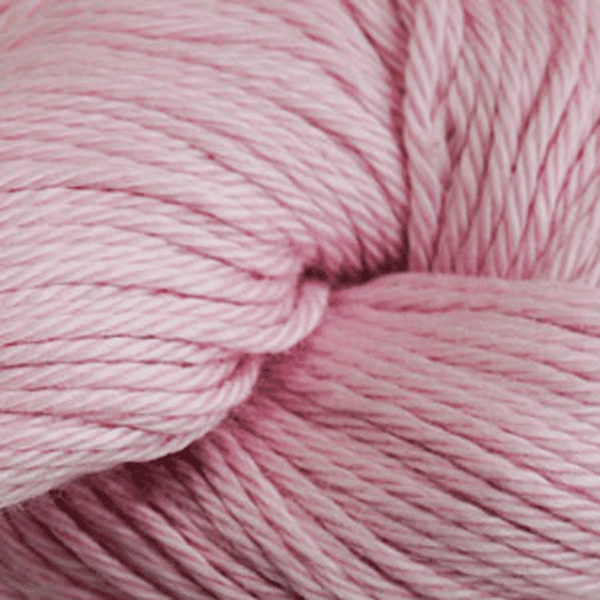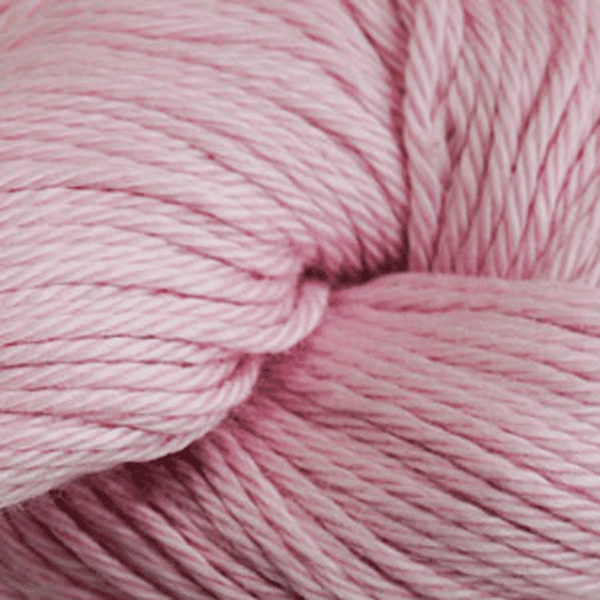 Cascade Yarns Ultra Pima Fine for Crochet Knitted Knockers
Cascade Yarns Ultra Pima Fine for Crochet Knitted Knockers
Product description
Shipping & Returns
Yarn:  Cascade Yarns Ultra Pima Fine
Benefits:  This ultra-smooth 100% Pima cotton yarn is sure to please even the most sensitive skin. This is why it is the preferred yarn (along with its heavier sibling, Ultra Pima) for creating crochet prosthesis on behalf of our partners, KnittedKnockers.org. Find out why for yourself!
Yardage:  136.7 yards / 125m

Put up:  Skein – please let us know if you would like us to wind your yarn for free.

Recommended Needle Size:  US 3-4 (3.25-3.5mm)

Hook Size:  US E-6 (3.50-4.0mm)

Knit Gauge:  24-26 stitches per 4 inches

Crochet Gauge:  17 single crochets per 4 inches

Washing Instructions:   Machine wash in cool water (40C max). Tumble dry with low heat.

Origin: Peru

Fiber:  100% Pima Cotton (mercerized)

Sheen:  Very shiny

Physical Weight:  1.75 ounces / 50g

Texture:  Universal texture, smooth, and silky. Zero halo.
Links to Yarns you might like: Cascade Ultra Pima
Links to Needles: Addi Comfort Grip Crochet Hooks
Links to Project Ideas:
Links to New & Notable:
Apple Yarns offers free shipping within the United States on orders over $100.00. If your order is below $100.00, shipping is $6.99. For Canada, we offer free shipping on orders over $120. If your order is below $120, shipping is $18.99. Shipping to other countries is also available. You'll receive a tracking number when your order has shipped, we ship Monday through Friday.

Our main goal is to make you happy with your purchase. If for any reason you're not 100% thrilled with your order, you can return or exchange the items within 30 days of delivery. We understand that there may be exceptions, and we'll work with you to ensure your satisfaction. At Apple Yarns, we want you to love your projects, and we'll do everything we can to make your buying experience a great one.

If you have any questions, please don't hesitate to contact us at shop@appleyarns.com or call us at 360-756-9992.
Knocker yarn!
Thanks for the high quality rolled yarn so I can continue to crochet knitted knockers for a local Cancer organization.
Bought this to make knitted knockers. Yarn is so soft.
Beautiful yarn and service
Both the yarn and customer service is wonderful - thank you. Apple Yarns appears to be on top of all orders and if there are questions, they will call or email to clarify. I wasn't sure how the service would be since they are northern most west coast US and I am furthest south east US - but everything has been very timely - thank you
Cascade Yarn Ultra Pima Fine
I am using the Ultra Pima Fine for Knitted Animal Friends knitted animals. They are so silky soft & the yarn shades are beautiful. Love this choice!
Thanks for your 5 star review of Cascade Ultra Pima Fine, Pat. It is the perfect choice for knitted animals. Loved seeing the ones you have knitted so far.
Cheers,
Deb
So soft
This is a great yarn to knit into knockers. I have been knitting knockers for several years now. This spring, my darling daughter-in-law was a recipient of a set from my knitting needles. Next, I plan to knit some knockers in approved yarn for when she goes swimming with her preschooler. I am so glad that there was something I could do to be of help to her.
Sheila, thank you for your 5 star review of Ultra Pima Fine yarn. We sure appreciate you and all the Knitted Knockers volunteers. We wish your daughter-in-law all the best!
Cheers
Andrea