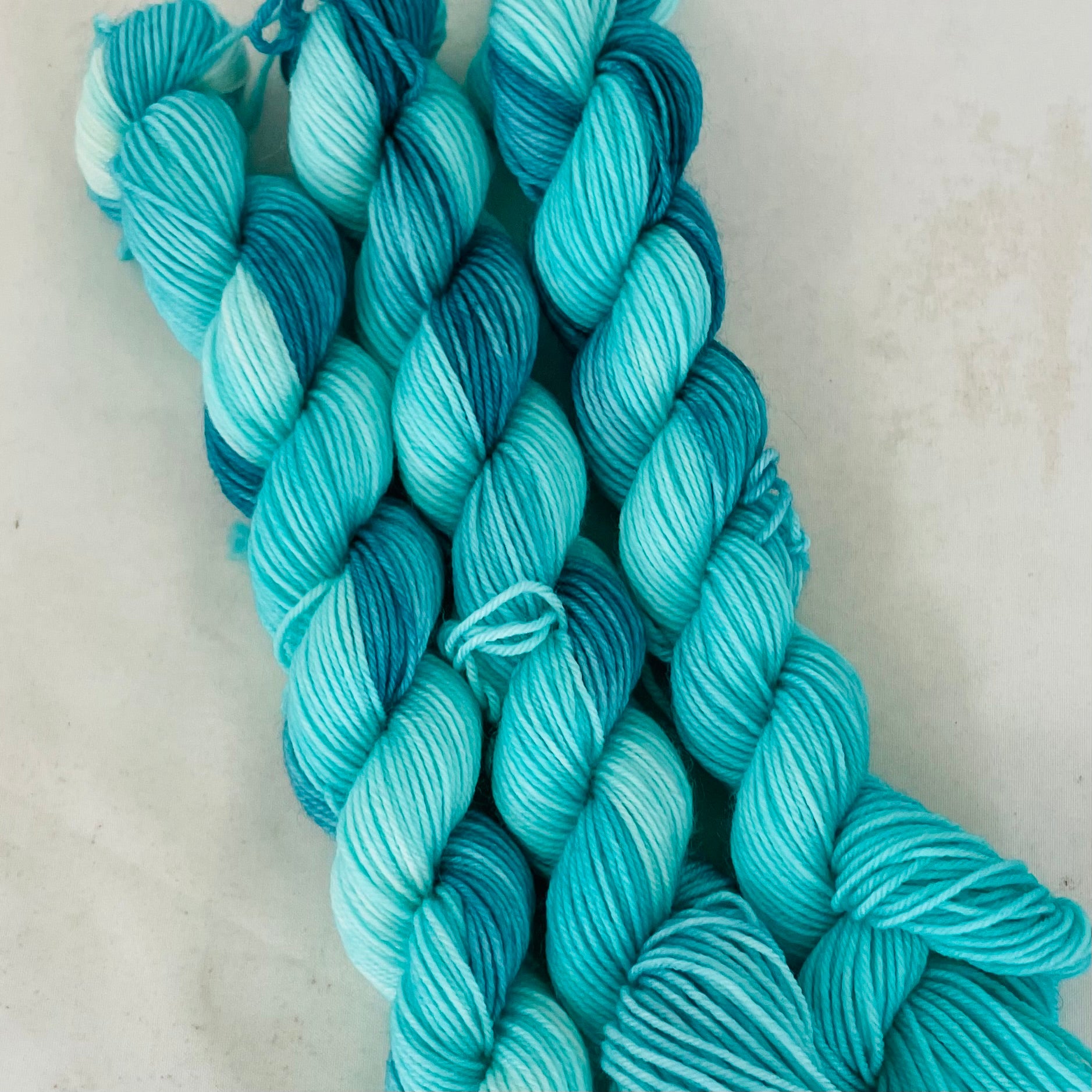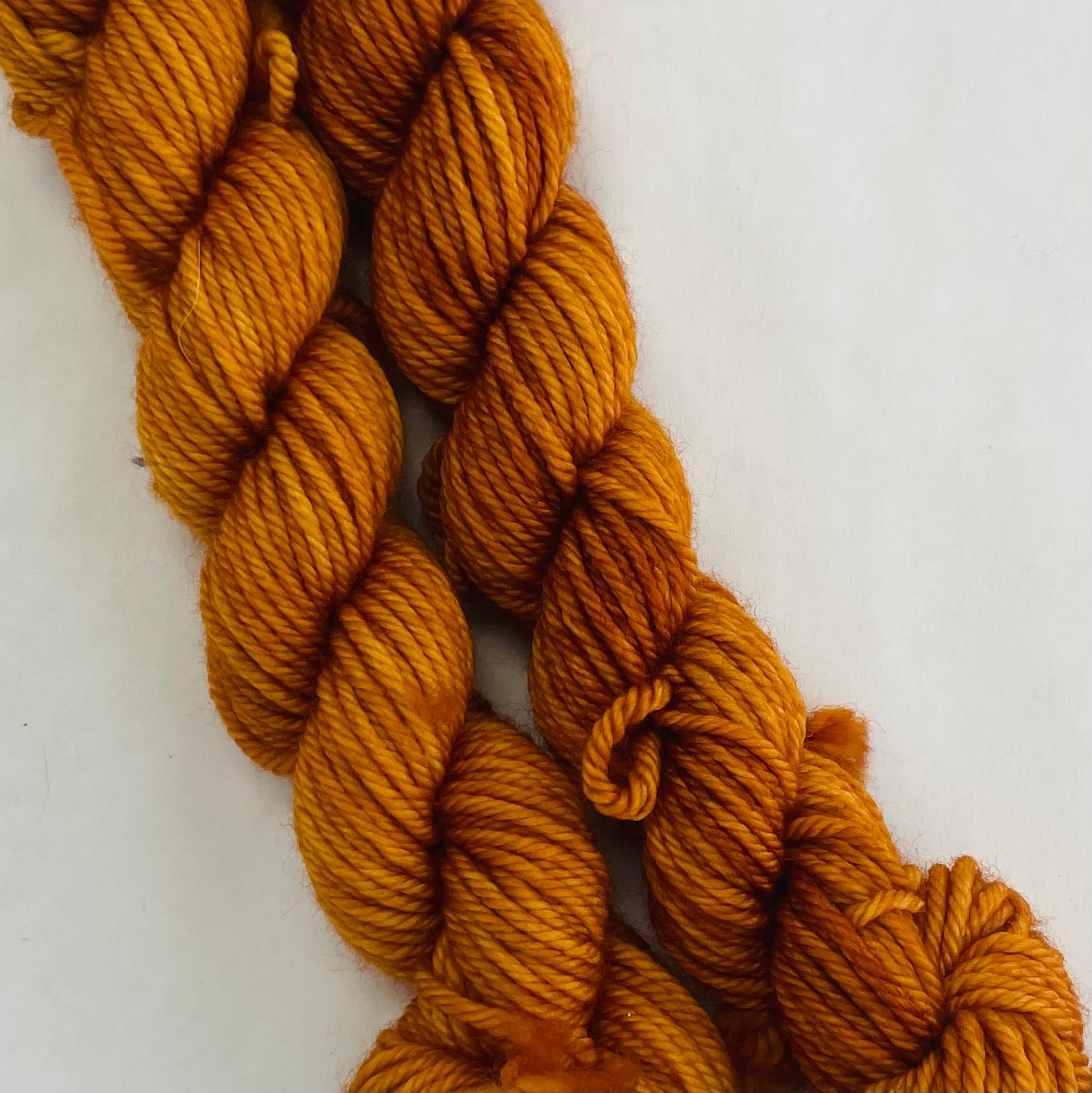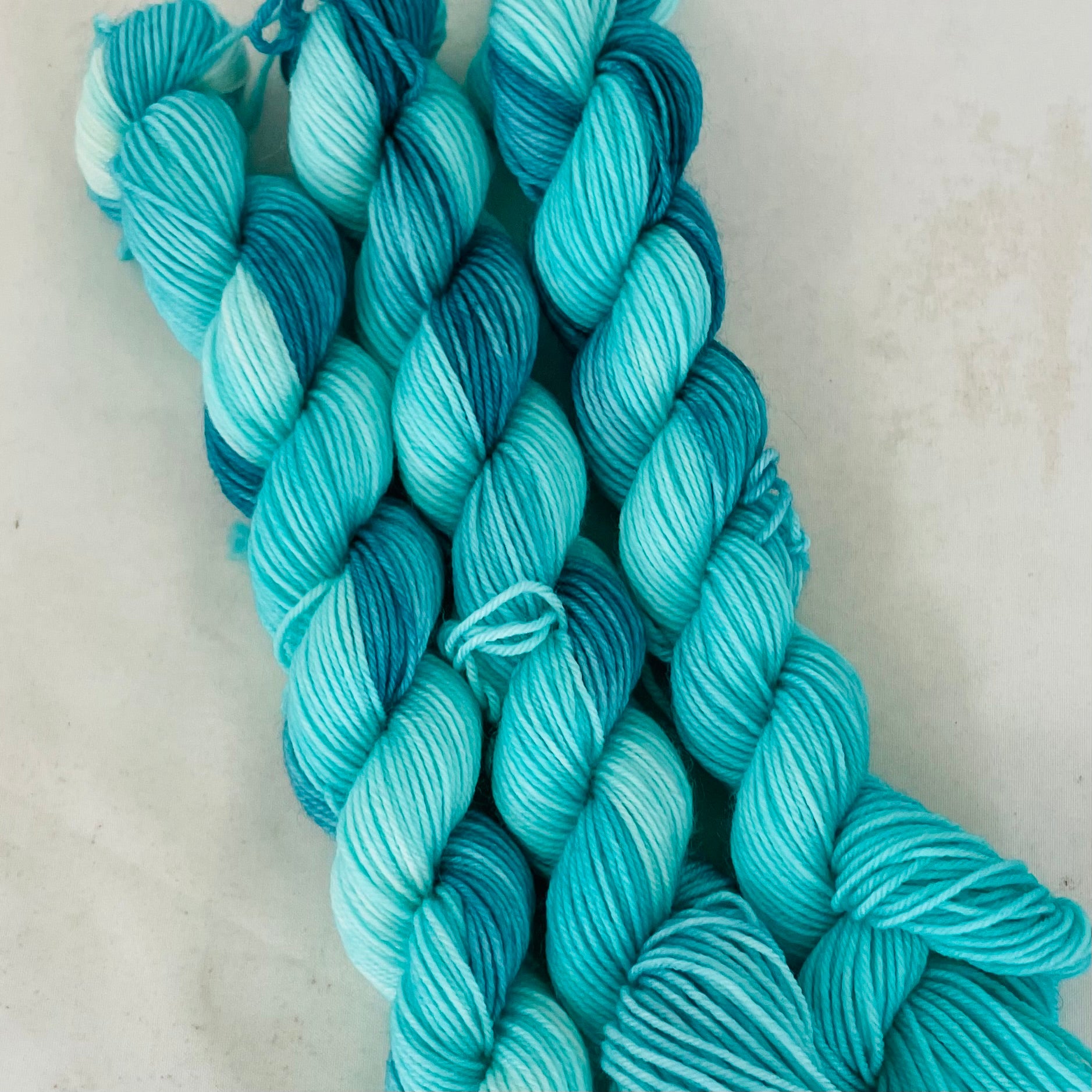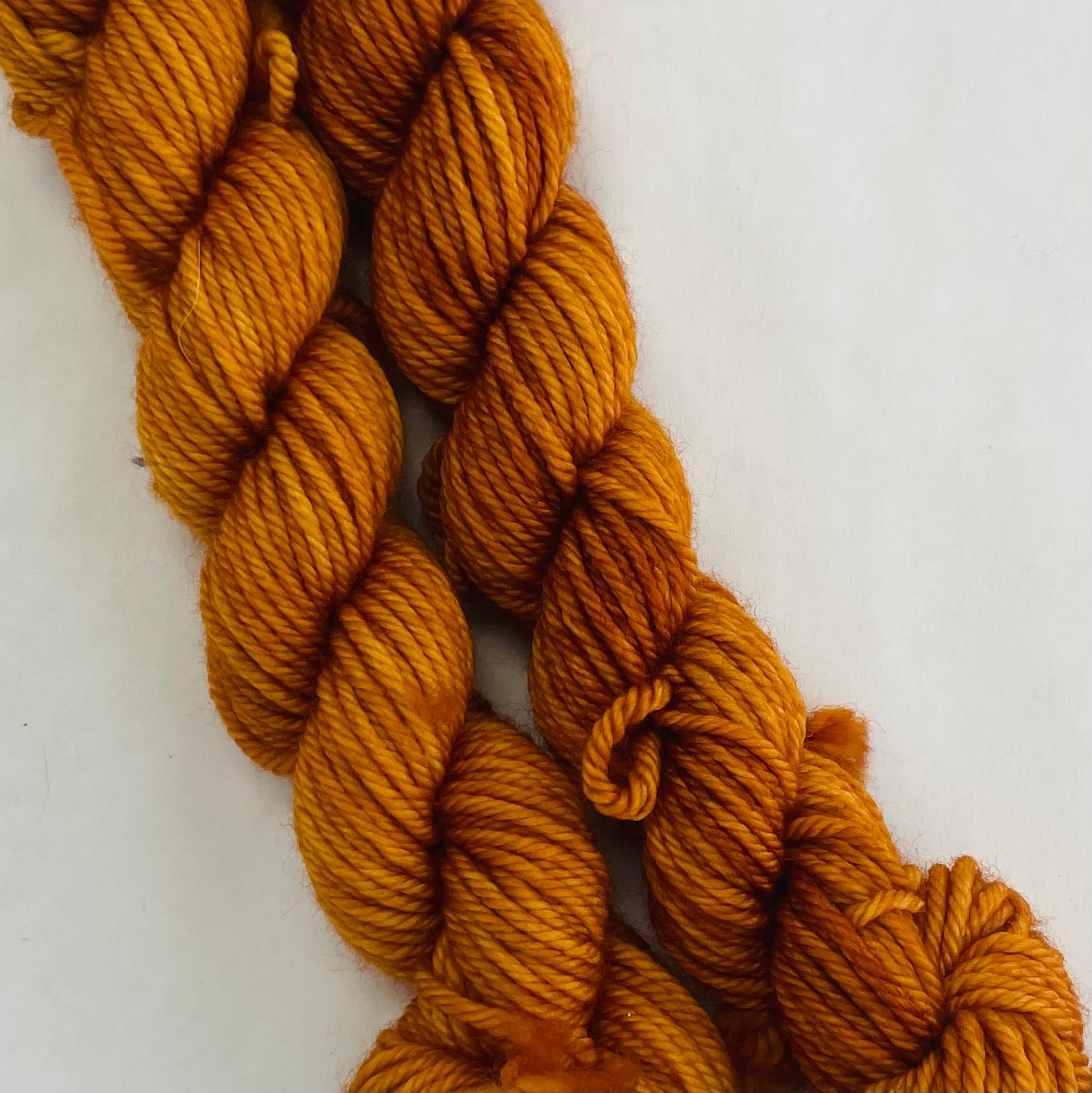 Apple Fiber Studio Mini Skeins
October - 2022 Apple Crisp
November - 2022 Apple Crisp
December - 2022 Apple Crisp
January - 2023 Apple Crisp
February - 2023 Apple Crisp
Miscellaneous Colors - Apple Crisp
Miscellaneous Colors - Gala
Granny Smith - Apple Crisp
Petrified Wood - Apple Crisp
Lavender Rooibos - Apple Crisp
Clear Skies - Apple Crisp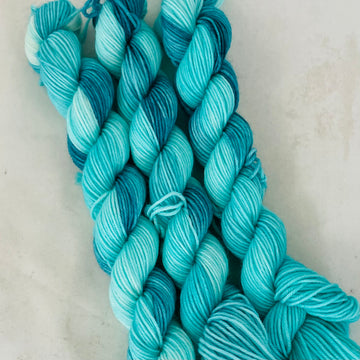 Apple Fiber Studio Mini Skeins
Product description
Shipping & Returns
New Colors Every Month - Get yours before they sell out! 😀
Gala 92 yards (20g) of pure fun;  75% Superwash Merino, 25% Nylon. New colors of Monthly Mini's are available the first of the month and have limited quantities; don't miss out! Collect them all,  Mini's are addicting and only $8.99 each 
Apple Crisp, worsted,43 yards (20g) of pure fun; 100% Superwash Merino.
Check out Mini Mania Scarf or the Manic Panic Cowl by Sarah Core; as of March 2022, these were FREE patterns. 
Both patterns are made up of the linen stitch; simple slipped stitches to create a dramatic finished project and knit lengthwise to replicate a woven garment.
Apple Yarns offers free shipping within the United States on orders over $100.00. If your order is below $100.00, shipping is $6.99. For Canada, we offer free shipping on orders over $120. If your order is below $120, shipping is $18.99. Shipping to other countries is also available. You'll receive a tracking number when your order has shipped, we ship Monday through Friday.

Our main goal is to make you happy with your purchase. If for any reason you're not 100% thrilled with your order, you can return or exchange the items within 30 days of delivery. We understand that there may be exceptions, and we'll work with you to ensure your satisfaction. At Apple Yarns, we want you to love your projects, and we'll do everything we can to make your buying experience a great one.

If you have any questions, please don't hesitate to contact us at shop@appleyarns.com or call us at 360-756-9992.
Best Little Gems!
I am addicted to my Marvelous Mini Skeins Monthly Subscription! I will always find the money to keep these little gems coming into my life each month. Each month is a lovely surprise of color! I've yet to be disappointed in any I have received. The base yarn is Gala which is great for socks. These make perfect different color toes, heels, and cuffs. Also available for sale individually and they always have a good stock of them at the store. Wait until September and you, too, can join the Marvelous Minis monthly Club!
Linnea, thank you for your enthusiastic review of the Marvelous Mini Skeins Monthly subscription. We are so glad you love them as much as we love dying them each month.
Cheers,
Andrea
Soft, Bright, and Perfect
I purchased a few of these to use as contrast colors in a project I was making, not only are they gorgeous and soft but they worked up beautifully next to the malabrigo Rios I was also using. I love how my projects turned out and I can't wait to use these minis again.
Thank you for your 5 star review of Apple Fiber Studio Mini Skeins. They are the perfect accent for any project, aren't they.
Cheers,
Andrea
Haven't used it yet but the color and feel of the yarn are lovely!
Mary, thank you for your 5 star review of our Apple Fiber Studio Mini Skeins. I'm sure you'll have fun whatever you make.
Cheers
Andrea
Minis
The first mini skein I received was in a subscription box. I wasn't sure what to make with the first mini but then I received the Mini Mania Scarf pattern. What it suggests is to use scraps and also minis in any color and use them in any sequence. So as I receive my monthly subscription of minis I add that to the next row. I plan to make it quite wide. I am happy to see the range of colors that seem to work very well with this pattern. I am also using up scraps from socks I have saved in my stash. The yarn works up really well and is easy to knit with. Happy with this yarn and project.
Rae, thank you for your 5 ★★★★★ review of the Apple Fiber Studio Mini Skein! We're happy to hear that you're enjoying the yarn and the project - congrats! Andrea
Beautiful color!
I have not used my first mini skein yet but love the beautiful color. Can't wait.to turn it into something fun!