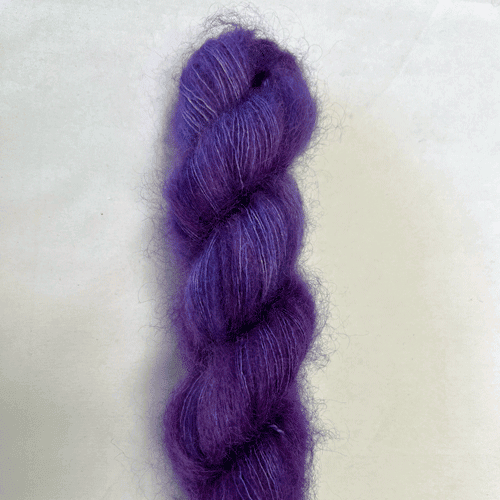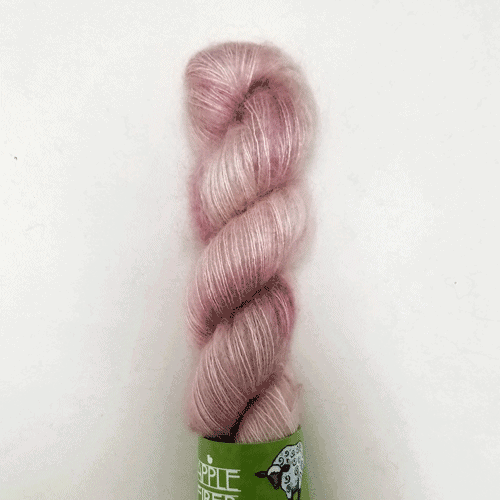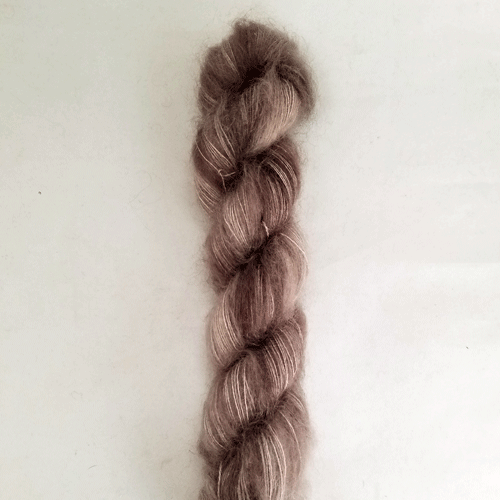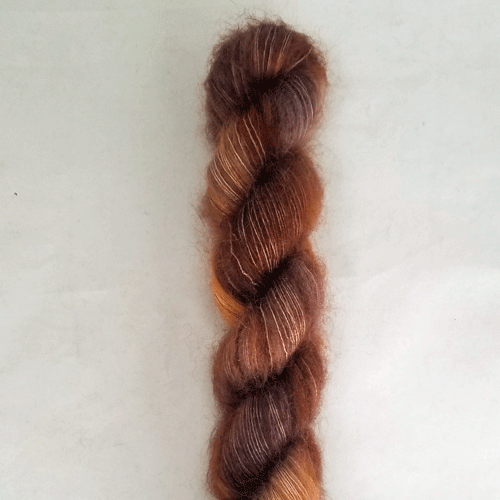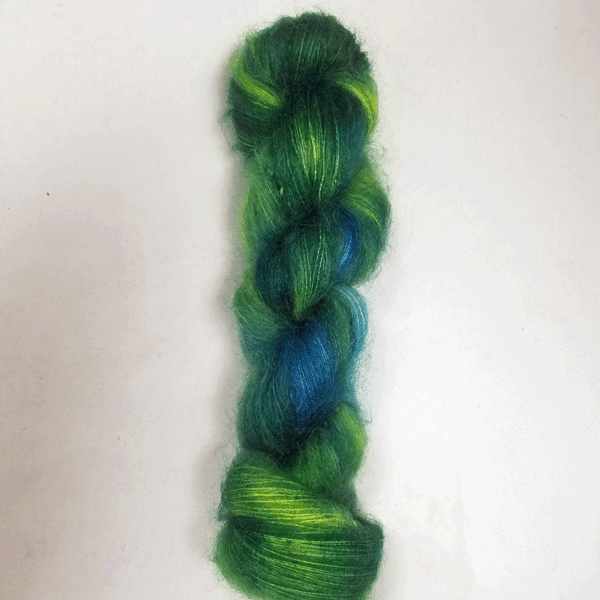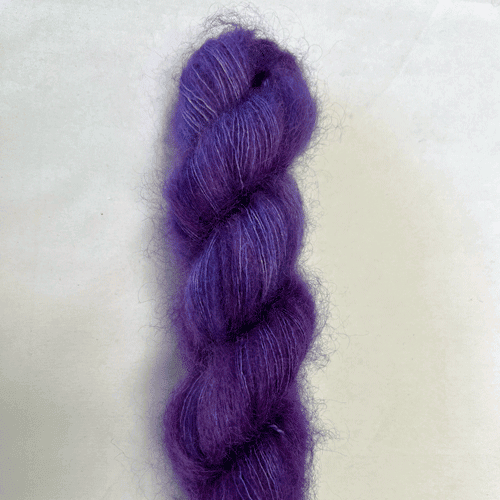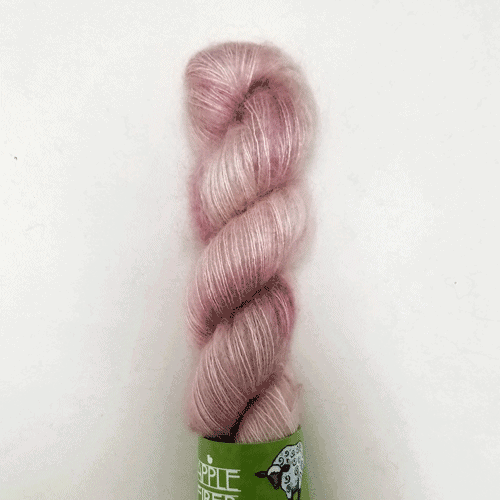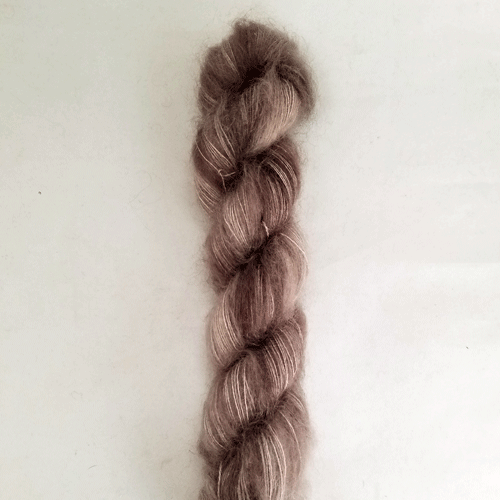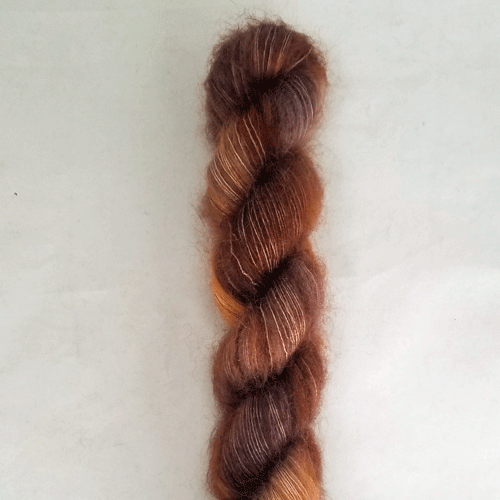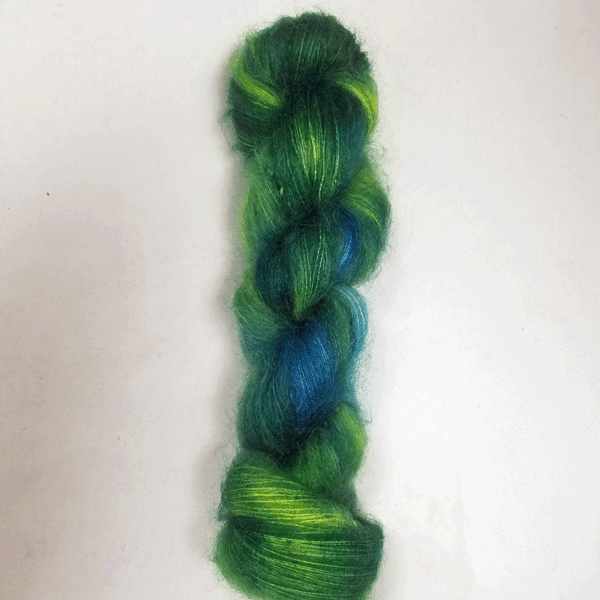 Apple Fiber Studio Delicious
Apple Fiber Studio Delicious
Product description
Shipping & Returns
Yarn:  Apple Fiber Studio Delicious
Benefits: Immerse yourself in a plush blend of mohair and silk this winter with Delicious from Apple Fiber Studio. Lighter than air, but still incredibly warm, these hand-dyed skeins will add a bit of luxury to your life and won't weigh you down. Allow the stunning colorways to shine on their own or see how well they play with others by holding Delicious double with another yarn. 
Yardage:  455 yards / 416 meters

Put up:  Skein - please let us know if you would like us to wind your yarn for free

Recommended Needle Size:  US 3-8 (3.25-5mm)

Hook Size:  (D-G)

Knit Gauge:  3-25 stitches per 4 inches

Crochet Gauge:  coming soon!

Washing Instructions:  Hand wash in cool water. Lay flat to dry.

Origin:  Spun in South America; micro-brewed in Bellingham, WA

Fiber:  72% Kid Mohair; 28% Silk

Sheen:  Shiny core

Physical Weight:  1.75 ounces / 50g

Texture: A fluffy mohair halo surrounds a solid silk core in this lace-weight yarn. Very soft and drapey.
Links to Yarns you might like:
Links to Needles:  Chiaogoo Red Cord Needles
Links to Project Ideas:
Links to New & Notable:
**If you are still having trouble finding a color or project you like, try our advanced search options. We're here to help you!
Shop phone number: 360-756-9992
Shop email: shop@appleyarns.com
Apple Yarns offers free shipping within the United States on orders over $100.00. If your order is below $100.00, shipping is $6.99. For Canada, we offer free shipping on orders over $120. If your order is below $120, shipping is $18.99. Shipping to other countries is also available. You'll receive a tracking number when your order has shipped, we ship Monday through Friday.

Our main goal is to make you happy with your purchase. If for any reason you're not 100% thrilled with your order, you can return or exchange the items within 30 days of delivery. We understand that there may be exceptions, and we'll work with you to ensure your satisfaction. At Apple Yarns, we want you to love your projects, and we'll do everything we can to make your buying experience a great one.

If you have any questions, please don't hesitate to contact us at shop@appleyarns.com or call us at 360-756-9992.
A class of it's own!
There are lots of mohair and silk yarns around but this is truly in a class of its own. The silk holds the gorgeous colour and the mohair looks like mist around it. Of course this yarn is elevated by the colours and expertise of Apply Yarn's dyer. When I'm working with such a fabulous colour & yarn, every stitch is a joy and I know the blocked stole will be stunning!
Thank you for your 5 star review of Apple Fiber Star Delicious.I so appreciate your excitement about our yarns. The right yarn can really make a project such fun to knit. Can't wait to see your finished stole
Cheers
Andrea
Apple Fiber Studio Delicious
Jessica recommended Apple Fiber Studio Delicious in the color, "latte foam", to add to my existing yarn for a new project. It's knitting up beautifully. It doesn't feel like I'm holding 2 strands. The shine from this soft, mohair, silk yarn is the exact sheen I was looking for. Once again, Apple Yarns comes through!
Thanks for the 5-star review of Apple Fiber Studios Delicious yarn. I'm happy Jessica was able to help you find the perfect yarn for your project.
Cheers
Andrea
Color and quality excellent
Gorgeous colors in Apple Fiber Studio Delicious!
Janice, thank you for the 5★★★★★ review of Delicious by Apple Fiber Studio. We would love to see what your knitting. Cheers, Andrea
Delicious Delicious
The yarn colors are VERY vibrant and will look great when knitted into the Rainbow Shawl. Can't wait to get started. It is always a treat getting a box from Apple Yarns.
Rae, thank you so much for the the 5 ★★★★★, enjoy all those beautiful colors. Happy New Year, Andrea